To remove a custom domain from your Portfolio, you can do so in your Portfolio's settings under Domain.
Click on the arrow to the right of your custom domain.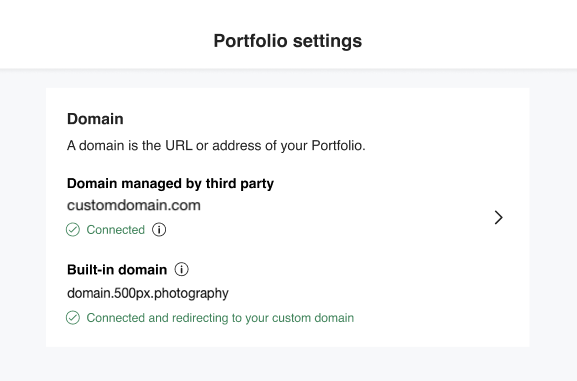 On the DNS records page, scroll to the bottom and click on the "Remove custom domain" text.


Click on "Remove" on the popup.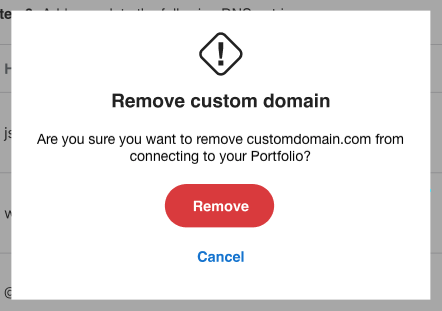 The successful removal message will appear and your Portfolio will go back to using the built-in domain.