Email notifications help you stay up to date with your 500px account, so you can find out what's happening and what's relevant to you even when you are not actively checking your account. You can opt out of receiving these notifications at any time.

To change your notifications preferences:

1. Log in to 500px.
2. Go to your Account settings page.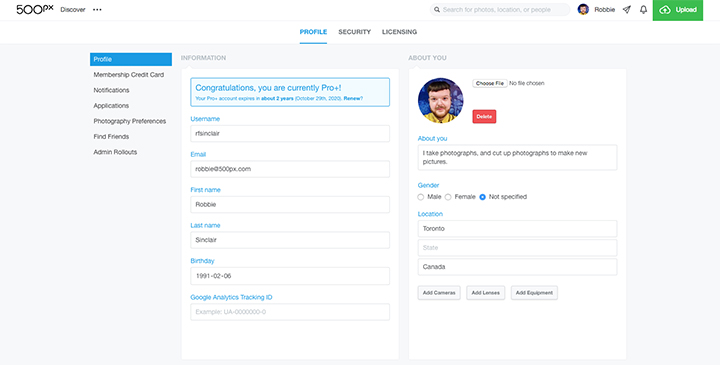 3. Click Notifications.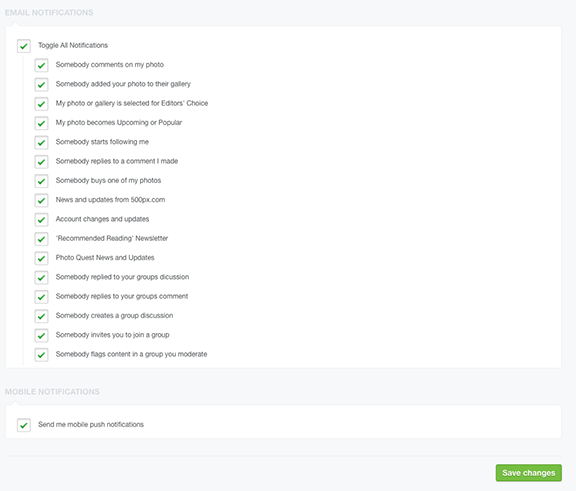 4. Check or un-check the notification boxes to reflect your email preferences.

5. Press Save changes.