You can enable two-factor authentication on your account, to keep your payment and password settings extra secure.
1. To start, go to your account's Security Settings and create a password if you haven't already. If you log in with Facebook, Google or Apple, you will need to create an account password now.
2. Now click on the toggle to the right of "Two-factor authentication" and enter your password and click on "Confirm and continue". You will see a screen like the one below where you can scan the barcode on the authentication app of your choosing. Once you've scanned the barcode you will need to enter in the 6-digit code appearing in the app in the space given and click on Enable.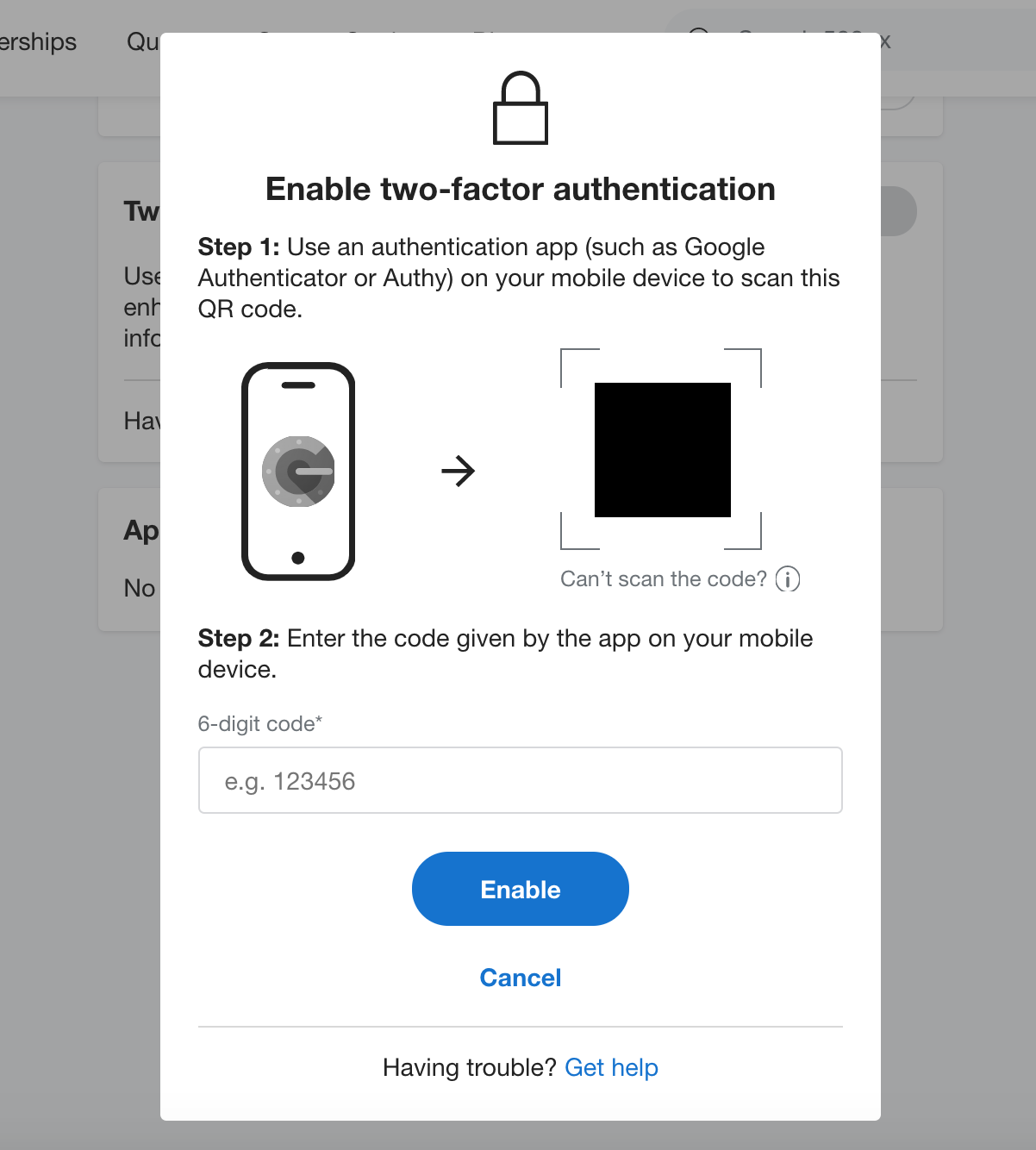 3. Once that is complete you can copy or download your backup codes or just click on Done and your setup of two-factor authentication is complete.
What happens if I lose my phone, or my Google Authentication app?
If you lose access to your cell phone or the authenticator app, send a request here and include your username, email address, and a raw/original file from one of your uploaded photos in your request, and we can reset your account.