We're very excited to be offering even more refined memberships to allow our users to choose the experience that best suits their photographic needs. From Pros to Hobbyists, you'll now be able to  enjoy the features that are most important to you.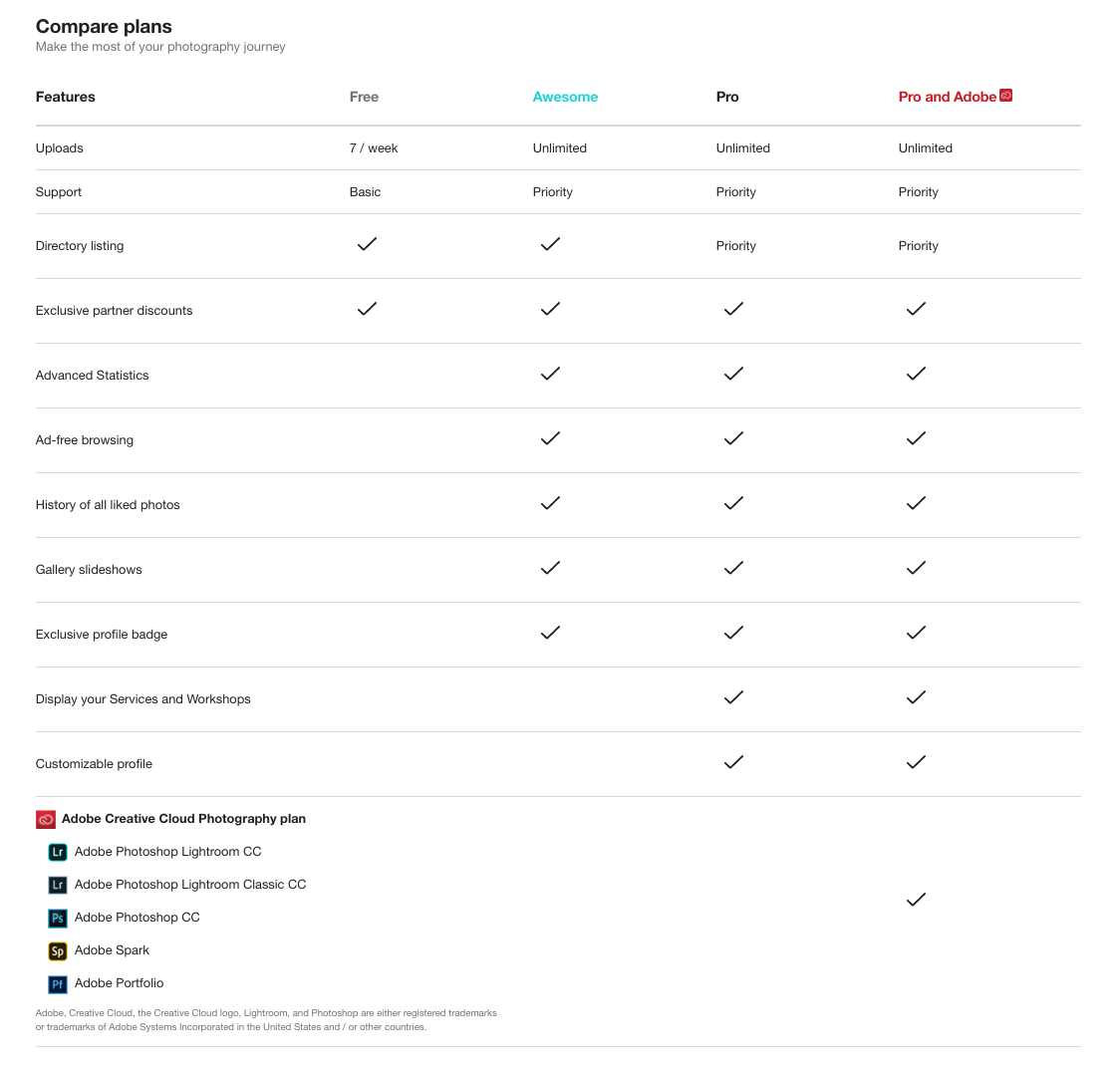 You can also upgrade to any of the new paid memberships on our Upgrade page here - https://500px.com/upgrade
Frequently Asked Questions:
What is the refund policy on paid memberships?
All paid memberships are subject to a 30 day full refund policy. Refund requests outside our 30 day policy will not be honoured. Please also be advised, subscription purchases that include any value added service (ie: Adobe services) are non-refundable, even within the 30 day refund policy.
For more information, visit our support article here - https://support.500px.com/hc/en-us/articles/203999868-How-can-I-get-a-refund-
I just bought an Awesome/Pro account and want to upgrade to Pro+Adobe. Do I have to pay the full price even though I just paid $75, or can I get a discount on the Pro+ plan?
To discuss details of your premium account please contact us within the first 30 days of your purchase of membership.