We're very excited to be offering even more refined memberships to allow our users to choose the experience that best suits their photographic needs. From Pros to Hobbyists, you'll now be able to enjoy the features that are most important to you.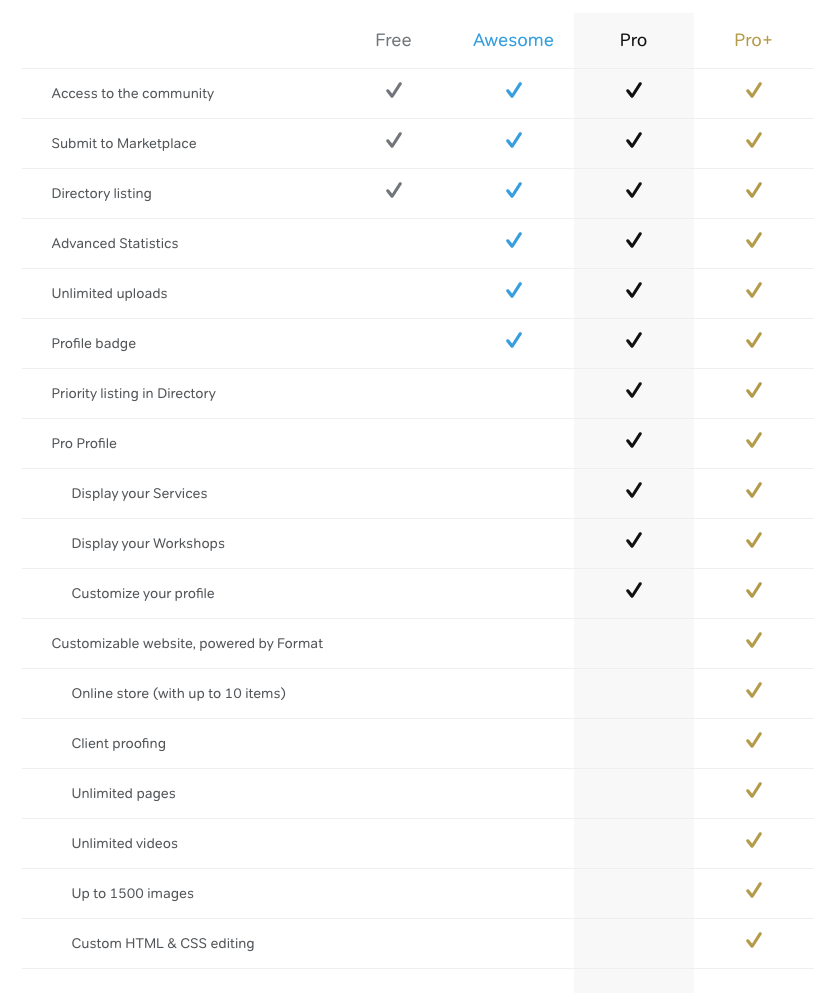 For a breakdown of all of our sweet new subscriptions, see below! You can also upgrade to any of the new paid memberships on our Upgrade page here - https://500px.com/upgrade
Frequently Asked Questions:
What will happen to my existing Plus/Awesome membership?
Your Plus membership will be adjusted to Awesome and will be automatically renewed as Awesome upon your scheduled renewal date. Your Awesome membership will be adjusted to Pro and automatically renewed as Pro upon your scheduled renewal date. If you'd like to discuss choosing a new membership, email help@500px.com and we'll help you with that!
What is the refund policy on paid memberships?
All paid memberships are subject to a 30 day full refund policy. Refund requests outside our 30 day policy will not be honoured. Please also be advised, subscription purchases that include any value added service (ie: Adobe services) are non-refundable, even within the 30 day refund policy.
For more information, visit our support article here - https://support.500px.com/hc/en-us/articles/203999868-How-can-I-get-a-refund-
500px Portfolio Questions?
See here: 500px Portfolios FAQ
If I sell my products / services on Format, will they take a cut from my sales? Will 500px take a cut too?
No, neither Format nor 500px takes a cut from store products sold on your Format website.
I just bought an Awesome/Pro account and want to upgrade to Pro+. Do I have to pay the full price even though I just paid $75, or can I get a discount on the Pro+ plan?
To discuss details of your premium account please contact us within the first 30 days of your purchase of Awesome.
I have a 500px Portfolio and am not interested in Format. What will happen to my Portfolio?
500px Portfolios are being phased out and your portfolio will become inaccessible on April 18th 2018. 

What is the refund policy on paid subscriptions?
Details related to our refund policies can be found here - https://support.500px.com/hc/en-us/articles/203999868-How-can-I-get-a-refund-