First, keep in mind your username is a very important aspect of your discoverability. You'll want to be sure you choose a unique username that represents you, your 500px profile and your photography. You also want to choose a username that is easily searchable on 500px. This will allow other members to search for your profile and photos easily. Try to steer clear of adding emojis and special characters to your username. Creating usernames with emojis or too many special characters can negatively impact the success of other members of 500px finding you.
Below, you'll find steps to changing your existing username:
Go to your account settings page.
In the Personal section, type in the new username under Username.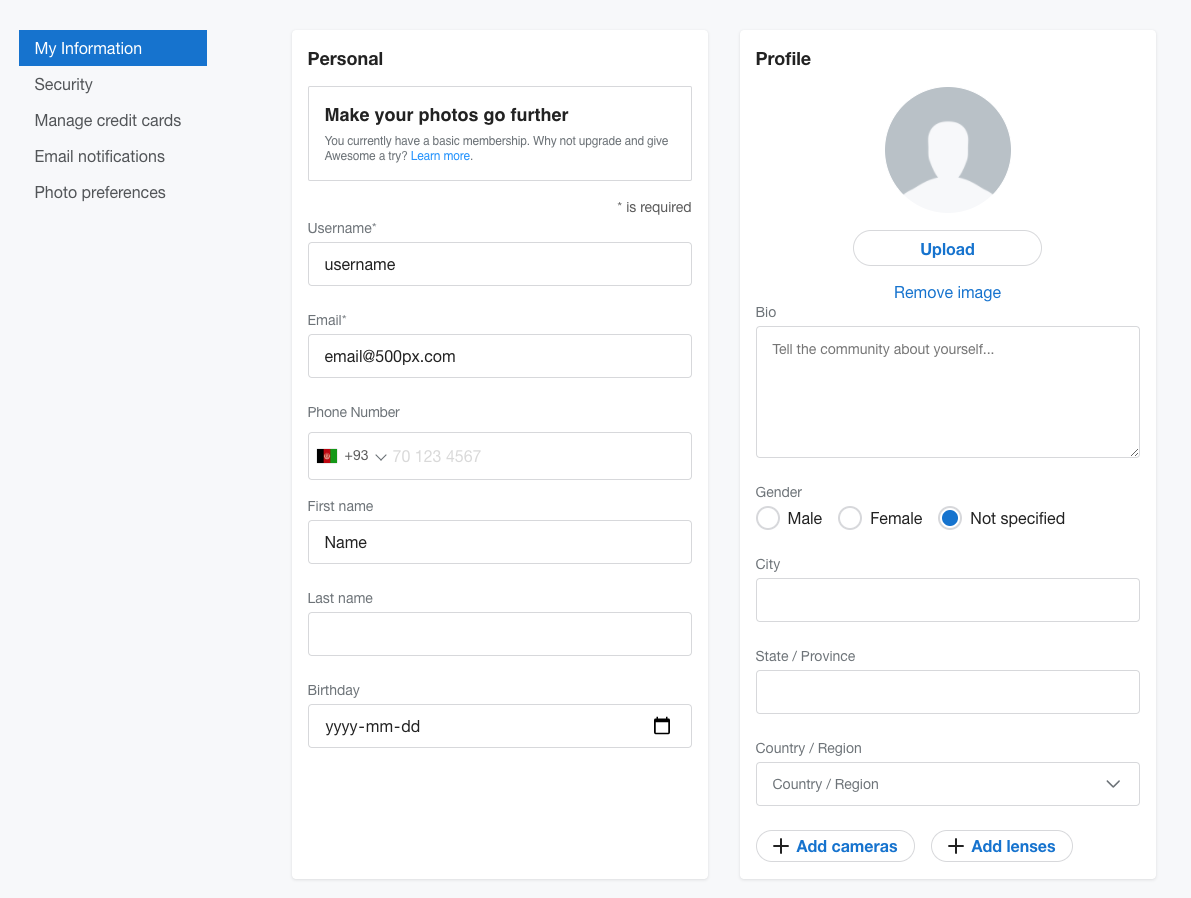 Click on Save changes at the bottom of the page.
Please also note that your Username is what is displayed in your Profile's URL (ie. 500px.com/USERNAME). For that reason, Usernames must have no spaces, and include only letters, numbers or underscores (ie. _). You can use your First Name and Last Name section to enter a full name, including spaces instead, which will be displayed on your Profile.

Desired username is used by your other 500px account?
If you're trying to move a username from one account to another, you can do this yourself.
1. First, log in to the account that currently has the desired username.
2. Then, change the username to something else (any other available username will work or simply "_old" to the end). Click Save. This will immediately free up the username for use by other accounts.
3. Log in to your primary account and change your username to the desired username.
Please note: Once you've changed your username, it returns to general circulation and may be selected by another account. Also, please note that deactivating an account will not free up the username.