If you'd like to delete a Gallery from your account, you can do this by selecting the Gallery and clicking on the pencil icon on the right hand side of the screen.

Once you have done this, you'll be redirected to the galleries settings page. Click on the "Delete gallery" button to delete the gallery from your account.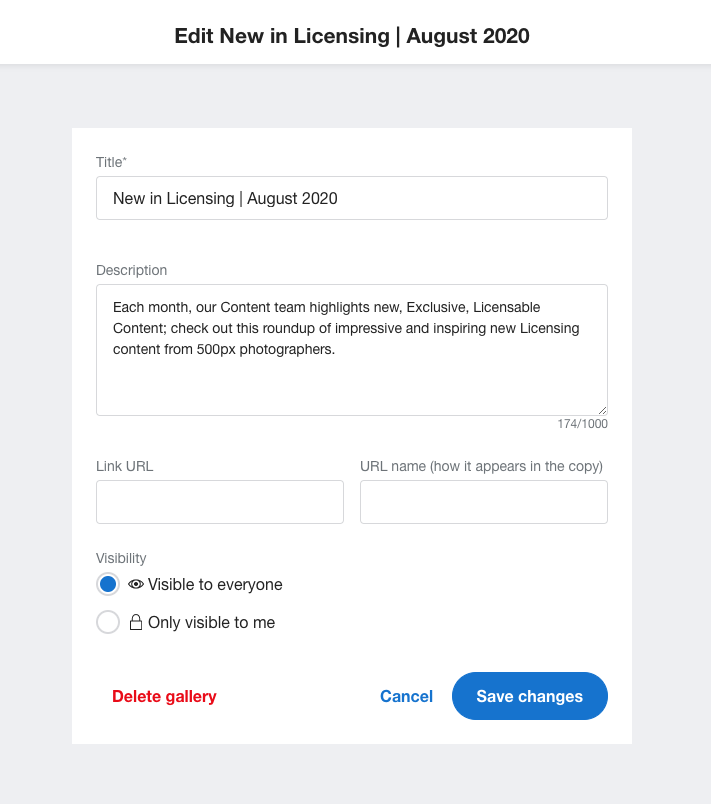 Please keep in mind, once a Gallery has been deleted you will not be able to restore it later.