If you'd like to delete a Gallery from your account, you can do this by navigating to your Galleries and clicking on the "..." icon on the specific Gallery, and then selecting "Remove".

You will be prompted with a confirmation message. Click "Delete" to completely remove the Gallery.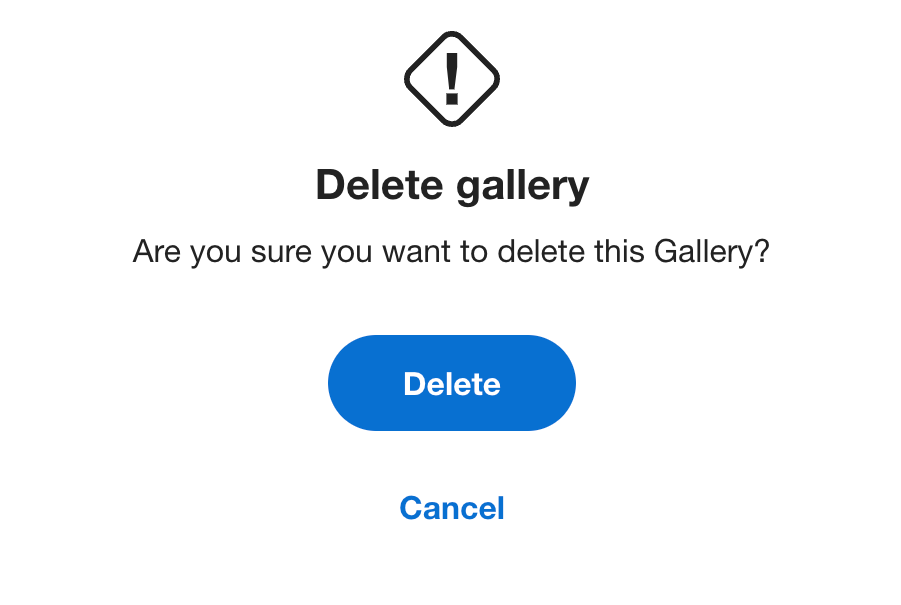 Please keep in mind, once a Gallery has been deleted you will not be able to restore it later.