UPDATE: We've recently communicated changes to Marketplace that go into effect June 30th, 2018. For more details regarding these changes and how they may affect you, please visit our Marketplace Transition FAQ.
You can see what changes are required to your Marketplace submitted images by going to your Photo Manager. Once you are here, you will see an exclamation mark beside your Marketplace tab on the left hand side of the screen.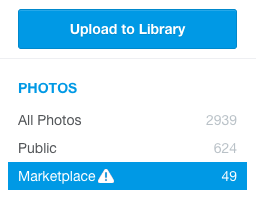 Simply click an image within this folder marked with the red exclamation mark and then select the red Changes Required alert on the right hand side of the screen.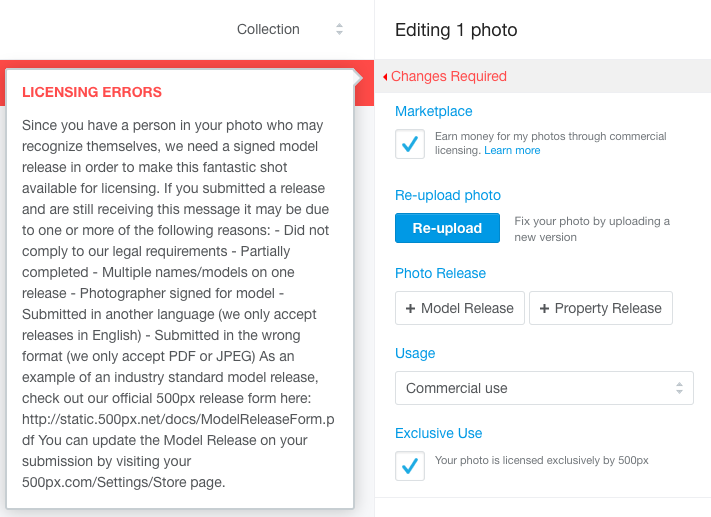 You can adjust your images by following the steps in this Support Article: