Before deleting your account, please read the following below:
Deleting your account is permanent. Once your account is deleted, you will not be able to restore it and you will have to create a new account. If you want to have the option of reactivating your account, we recommend deactivating your account. To deactivate your visit this support article

here

.

We do not control content indexed by Google and other search engines. Your Profile, name, activity, and photos may still appear on search engines. You can contact them directly to request removal.

If you decide to delete your account and have a Pro or Awesome membership you will lose your subscription and we will not provide a refund. For more information about our refund policy please visit here or contact our CX Support team at help@500px.com.
Steps on how to delete your account:
Step 1: Login to your 500px account.
Step 2: Go to your Account Settings under Account Management.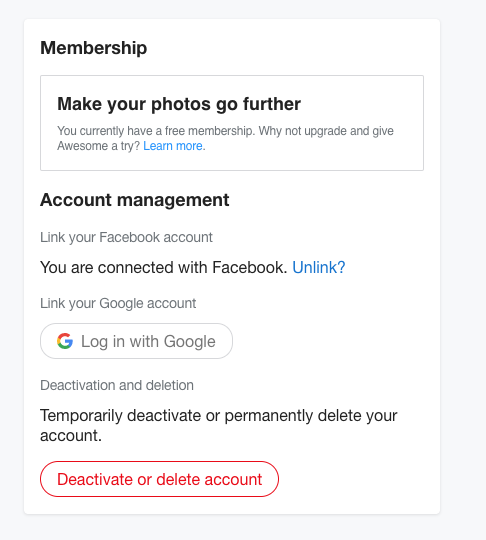 Step 3: Click on "Deactivate or delete Account" and then select "Delete your account".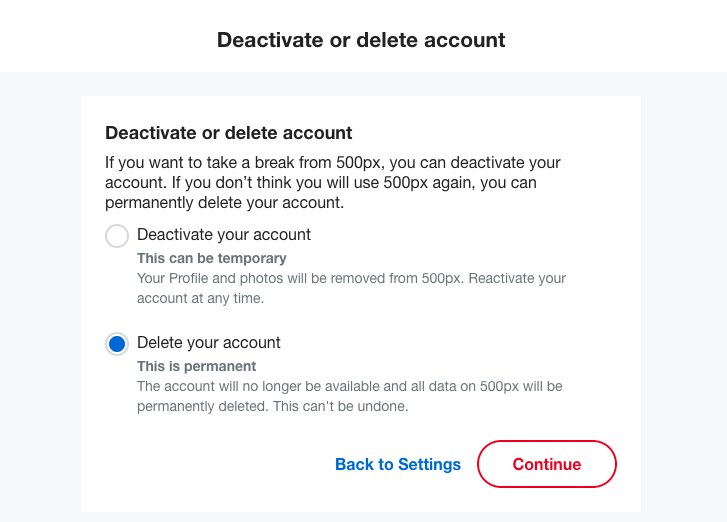 Step 4: Click on "Continue" and select the reason as to why you want to delete your account. Please note that your email address will display at the top signifying which account you are deleting.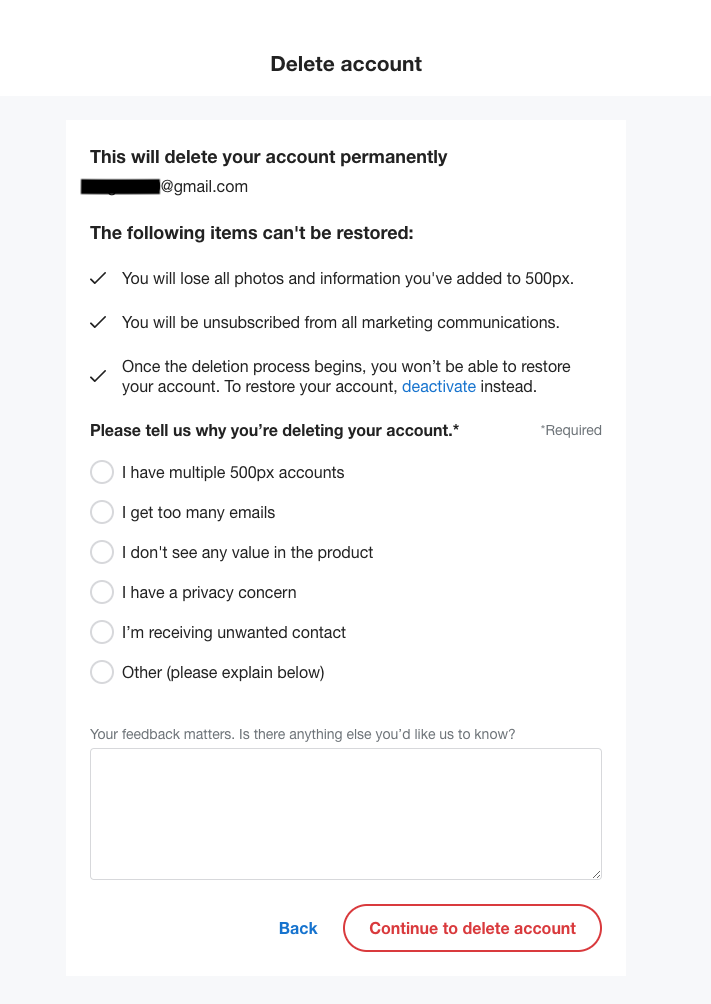 Step 5: Click on "Continue to delete account."
- You will need to enter your password in order to effectively delete your account. If you have Two-Factor Authentication turned on, you will have to enter the 6 digit code which can be found in the Google Authenticator app on your device under 500px.