With the launch of our new Portfolios, we have introduced the option to connect a custom domain. You can use an existing domain you already own or you can purchase a new one through our partner Hover.
Once you've created your Portfolio, go to the settings page and click on Domain. You'll see the below page with the option to "Get a new domain" or "Use a domain you own".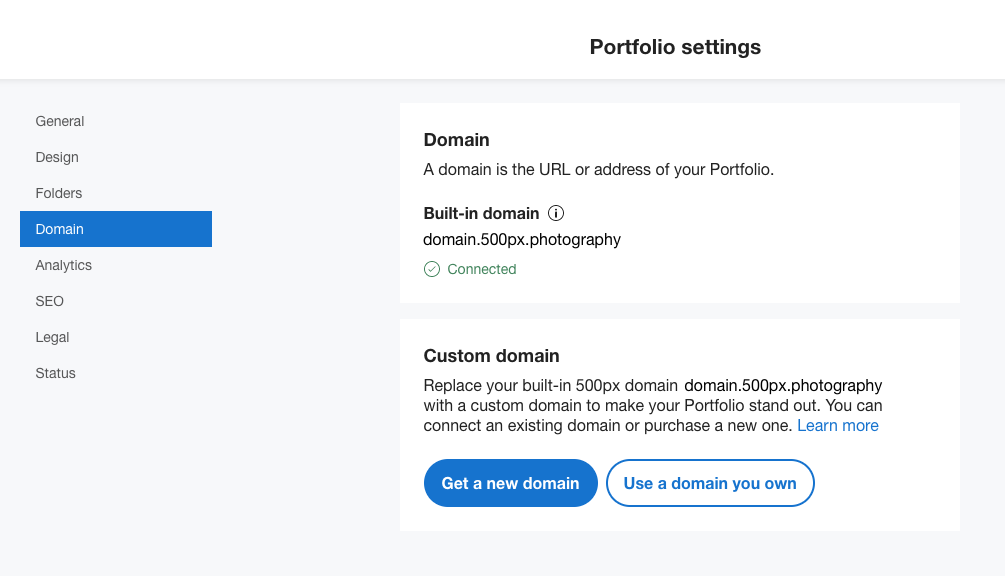 To use an existing domain:
Click on the "Use a domain you own" button.
Enter the domain you wish to use and click on Connect.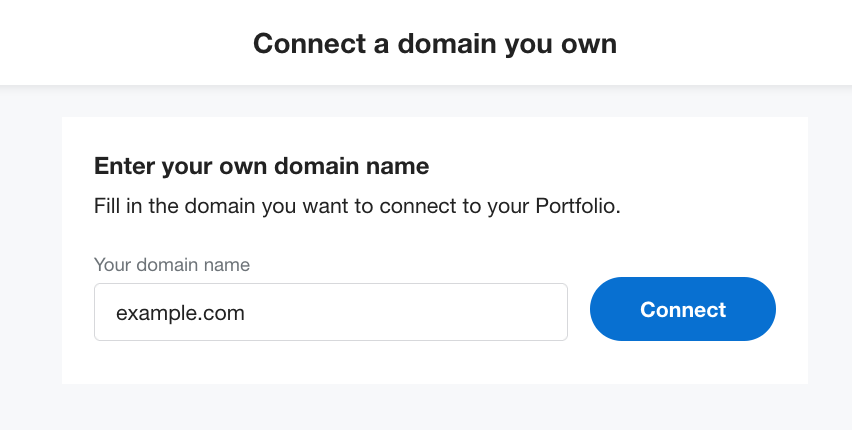 You'll be shown the below screen advising you to update the DNS records with your domain provider.
The "Copy entire table" button will copy the required data to the clipboard so you can paste it wherever you see fit.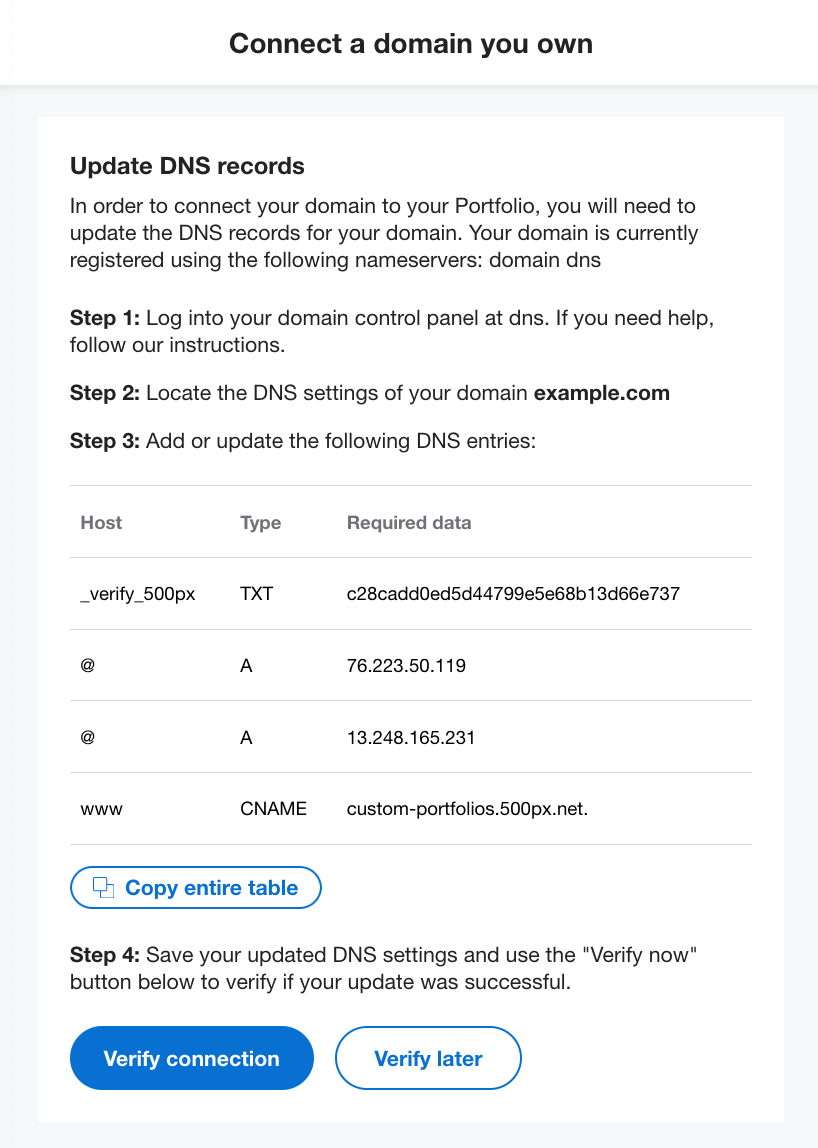 After you've updated the information on your domain providers site, you can click on "Verify connection" and our system will verify the changes you've made. Once it has finished verifying the above records will show that they're connected.
The verification process may take a number of days, unfortunately this is out of our hands. You will be notified once it has been completed.
Once your custom domain is set up, it will appear as such.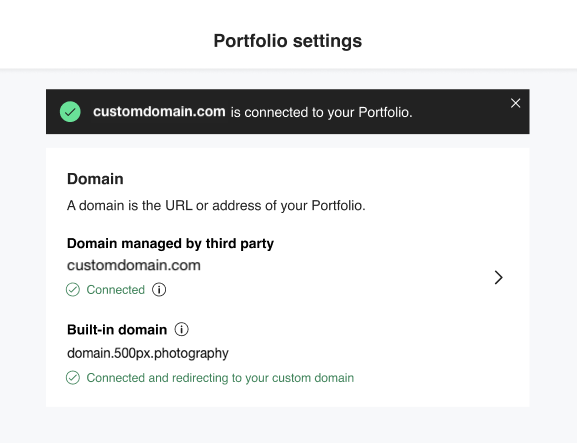 To purchase a new domain:
Click on the "Get a new domain" button.
Enter what you'd like as a domain. Once you click on the "Check availability" button you'll be redirected to our partner Hover's website.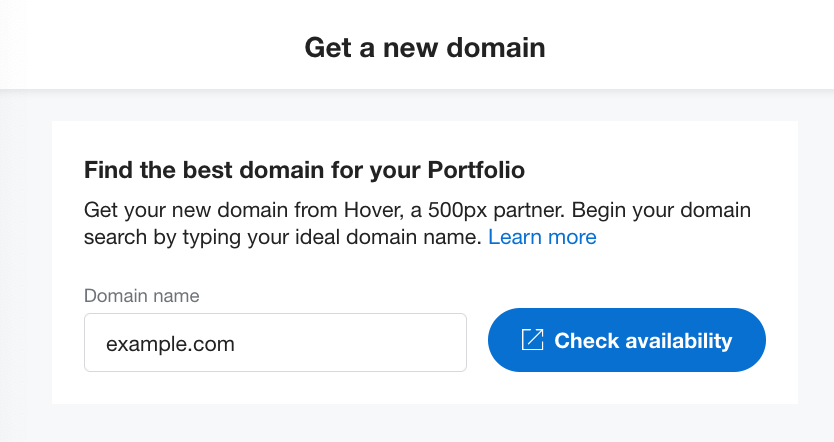 This is where you'll select which domain you would like and go through the domain registration steps. Unfortunately as their website is external to our site, we cannot provide screenshots.
Once your domain has been registered and set up, you'll be redirected back to Portfolio domain settings page and it will appear as below once it's been successfully connected to your Portfolio.