You can add a release to your images when submitting them for licensing in your Photo Manager. Once you are here, select the image that you wish to add the release to and then tick the "License this photo" box on the right hand side of the screen in the photo editor.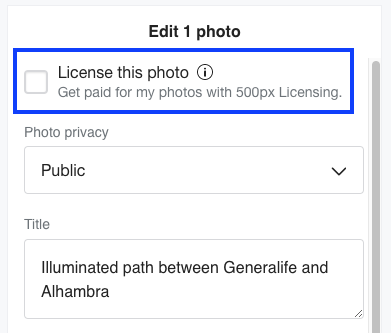 Once you've ticked the box you can tick the "Recognizable people or properties in the photo" box.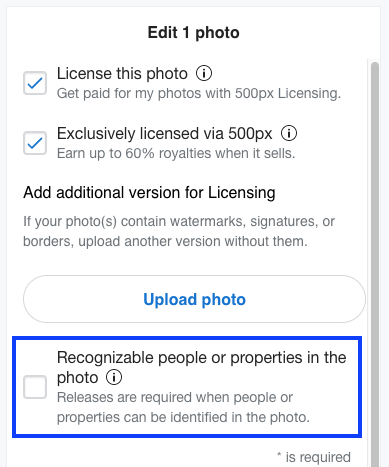 Now you're able to upload a model or property release.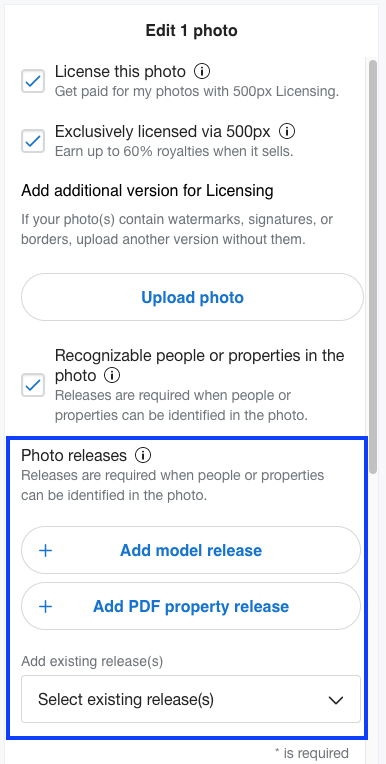 You can also choose from the archived release drop-down in order to attach a release that you've used in the past (please note that you cannot remove a release from your archives). Once you have done this, don't forget to hit Save!
Please note the differences between the archive drop-down and the attached release. If a release is attached to an image, it will show below the archive drop-down, with the "x" option beside it. To remove a release from an image, simply click the "x" to the right-hand side of the file, and then click Save.