You can track your sales and request your payouts in your Store Settings. Sales take 45 days to process, during which time you will see your sales listed under "Pending Transactions" in your Store settings Sales page. Once the sale is completed processing, it will move to "Completed" status.
Ensure that your Payout Setup is complete before requesting a Payout.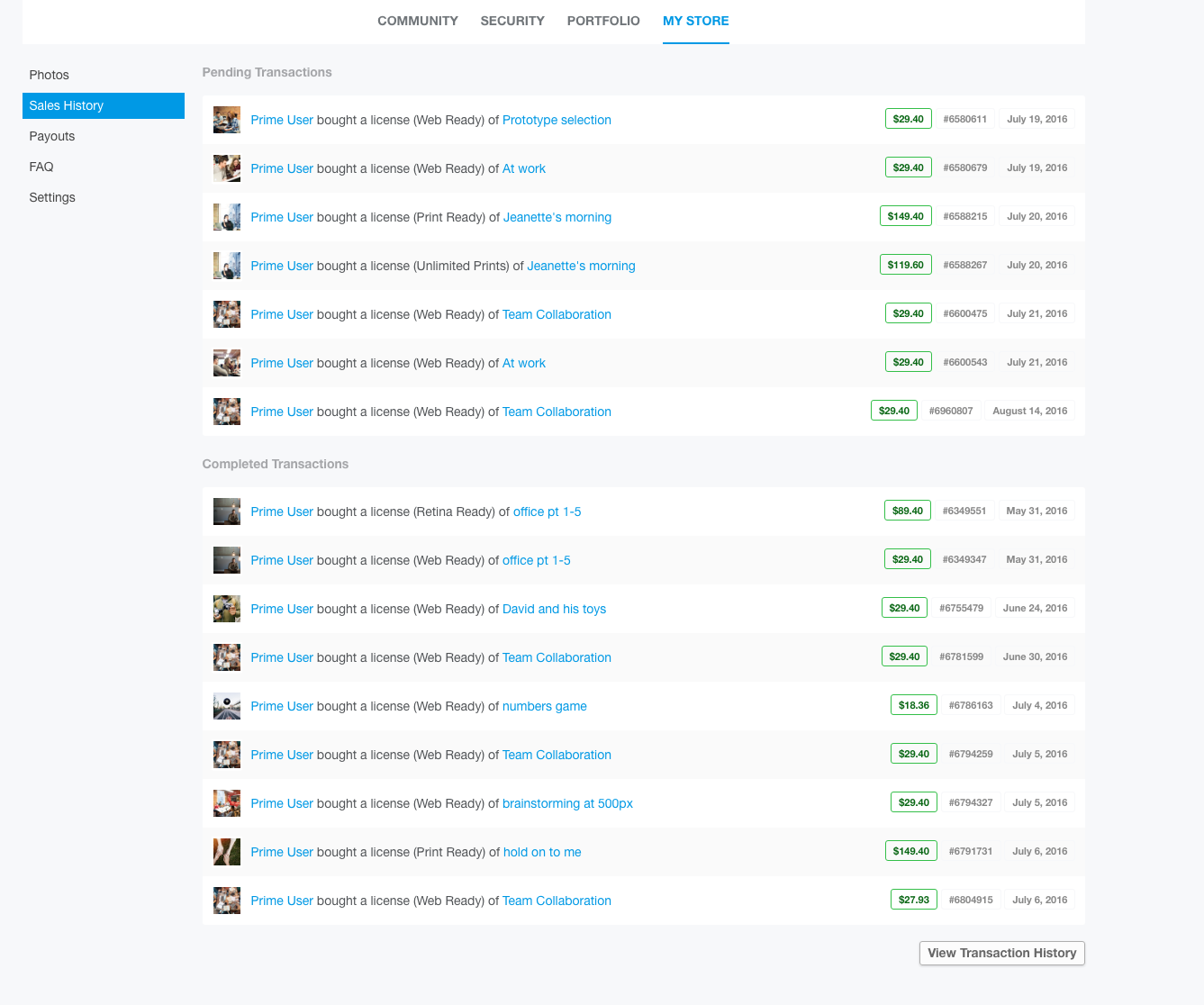 Then you can request a payout from the Store settings Payments page. Once you've requested your payment, it'll show under the yellow "Pending" section here.

Requesting Payments
We can send payments via the following (please note that options vary by country):
eCheck / Local Bank Transfer: $5 fee
ACH: Free
Wire Transfer: $15-$26 fee
PayPal: Free*
* We do not charge for PayPal transfers, however they may be subject to PayPal fees. 
Please note your "Available to Request Payout" amount must be at least $30.00 to request a payout. Payments are processed by 500px every 10 business days.